How to Wear Necklaces
I love it when my blog readers keep me in Fashion Friday topics! Ashley wrote in with this:
I've been reading your blog for a while and love Fashion Fridays. A post about accessorizing different necklines with different kinds of necklaces would be so helpful! There are way too many to choose from these days.
I actually struggle a bit with styling necklaces, but I've been working on it. Gone are the days when you can put on your sweet little pendant and call it a day. That looks is quite dated at the moment.
Statement necklaces are where it's at these days. There is no easier way to update a tired wardrobe or a wake up bland outfit, but some of us have a bit of a learning curve when it comes to how to wear these necklaces. I'm not an expert, but I'll share what I've learned and what I try to do.
First, as with any accessory, know your personal style. I will never be caught wearing one of those huge, blingy bib necklaces. It just isn't me. I tend to a more classic, understated style. So even though I've updated my necklace-wearing habits to stay current, I still don't wear the really big, bulky statement necklaces that I see some of my friends wearing because I just don't feel comfortable in them.
That said, accessories are a great place to take a fashion risk. A necklace is a relatively small investment so go ahead and try on something that you may feel is a bit out of your comfort zone. You never know, you may like it!
Second, you'll want to take into account each outfit and the neckline, the style and level of formality. That's mainly what I'll be addressing in this post because everyone has a different personal style. You can use these tips to help you style your outfits according to your individual taste.
All images below are from Stella & Dot, one of my favorite places to find affordable yet stylish necklaces and other jewelry. This post isn't sponsored by Stella & Dot, but if you shop through my affiliate link, I earn a small commission.
Necklace Styling Tips
1. Keep it simple if your outfit is busy. I love how necklaces like this can be worn two ways.
2. Conversely, if your outfit is simple, a really bold necklace can turn it up a notch or twelve! See how this bold green necklace wakes up a regular old navy-and-white striped top.
I love how this gold lattice necklace stands out against a very simple blouse.
3. Fill your neckline. If you are wearing a deep scoop neck or open v-neck, wear a necklace that fills in the area.
4. Long necklaces are slimming — especially those that come down into a V, like this one.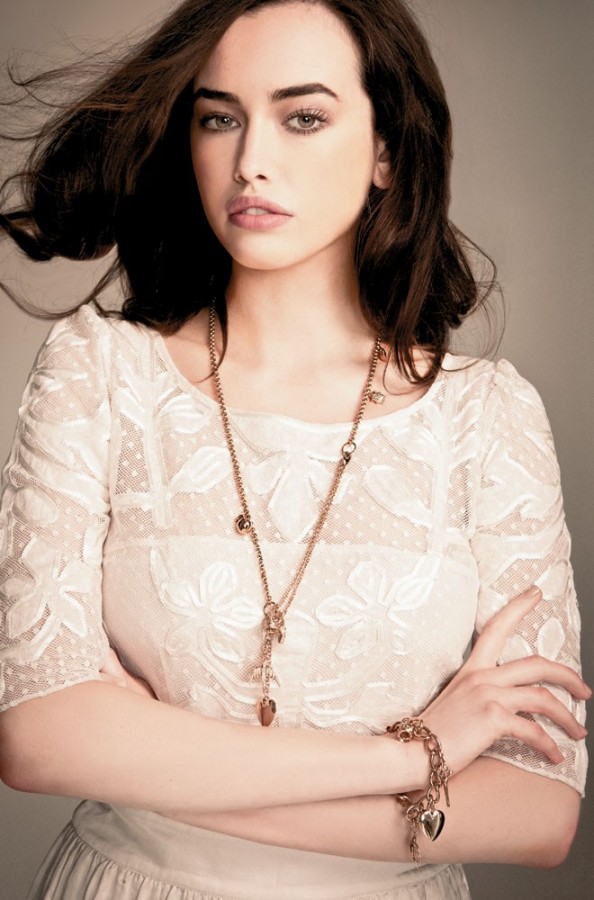 5. Layering is a fun trend with necklaces right now. See how she uses two necklaces — one to fill the V-neckline of this top, and the other longer one to add depth to the outfit. (And she keeps her earrings simple.)
Or in this case, she uses 3 small pendants of different lengths to fill in the V-neckline of this blouse.
You can see how I wear necklaces in my Daily Mom Style posts. I actually have a couple of the necklaces I showed here! I tend to stick with smaller pieces, and I do like the longer ones as I feel like they are slenderizing. My favorites are those that I can wear long or double up to fill in the neckline of my tops.
What are your best necklace styling tips??
For more ​fashion for women over 40, sign up to ​receive my fashion & beauty digest​ in your email inbox for a weekly recap of my fashion and beauty posts!