Does anyone have fun plans this Labor Day weekend?
Since our schools don't start until Tuesday, we are still in full-on summer mode around here. Labor Day is as good excuse as any to have one last hurrah before we dive into fall with its hectic school schedule and sports and music practices. Before we know it, we'll be planning Halloween costumes and Christmas shopping!
Hey! You know I speak truth. Don't shoot the messenger.
But before we start talking about pumpkins and Santa Claus, let's do the last official summer holiday up right! Whether you are a host or a guest, here are some suggestions for your Labor Day get togethers.
One of my favorite go-to appetizers is my homemade Guacamole. I know I link to this for about every holiday menu plan, but really, it is easy, nutritious and delicious. What else can you ask for, really? (If you are taking this somewhere, you can put a pit from the avocados in the guacamole to help keep it from browning before it's time to eat.)
This delicious beet and goat cheese salad is as tasty as it is pretty. Even my kids like it. It's easy to bring along when you're a guest. You can bring the components and assemble it when you get there.
Burgers on the grill are always an easy meal when you're entertaining. I love this recipe for gourmet hamburgers, inspired by Ina Garten.
Or branch out a bit and try this delicious Tequila Lime Chicken. It is perfect for making ahead and throwing on the grill. Cook it low and slow for the best results!
image credit: foodnetwork.com
Of course you will need a delicious cocktail! Try my recipe for the perfect cosmopolitan.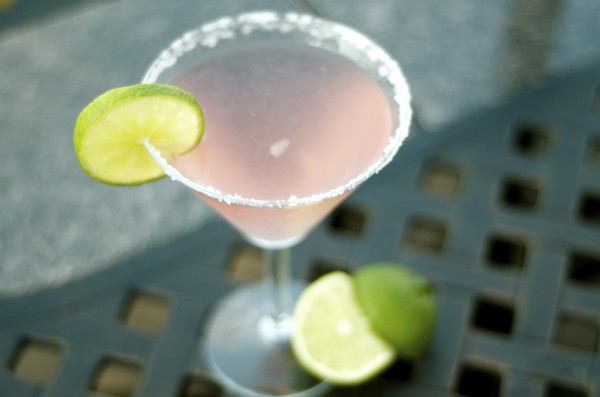 And no party is complete without … dessert!
Try my chocolate raspberry trifle with Udi's gluten free chocolate muffins (or your favorite chocolate cake recipe will work too!)
What's on your Labor Day menu this year??? If you try one of these recipes, I'd love to hear about how you like it.