Today I'm starting a new series — What To Do With Kids in *Insert City Name Here* — and I hope you like it! I plan to coerce my friends all around the country to contribute to this column so we can get an insider's view into each of these cities. I hope you'll add your ideas to the comments, making this a great resource for anyone traveling with kids.
The very first city I'm featuring is near and dear to my heart. It is Boston. I took my first trip to Boston when I was in high school, and I fell in love with the city. In fact, I ended up returning to the area for college, when I got to know Boston quite well.
My good friend and fellow blogger, Christine Koh, runs the parenting site, Boston Mamas. She generously agreed to share her insider info with us on things to do with kids in Boston! If you've never taken your family to Boston, I hope you'll add it to your bucket list. It is definitely one American city not to be missed!!! Here's a picture of our family at a Red Sox game not too long ago. SO FUN!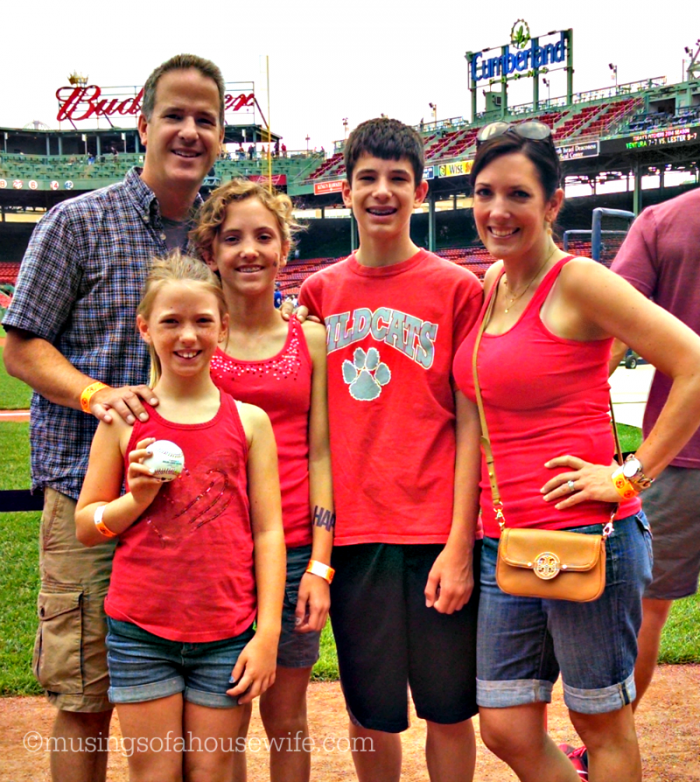 12 Awesome Boston Attractions
Despite being a Boston lifer, I never tire of the offerings of this amazing city, which is replete with culinary and cultural attractions, great shopping, green space, and kid-friendly activities. I feel as if I'm just scratching the surface, but here are 12 of my favorite recommendations for you to consider on your next visit to Boston:
Christine Koh is a music and brain scientist turned multimedia creative. She is the founder and editor of the award-winning lifestyle/parenting blog Boston Mamas, the graphic designer behind Posh Peacock, a digital strategist at Women Online/The Mission List, and co-author of Minimalist Parenting. Her work has been featured in Boston Magazine, The Boston Globe, Parents, Redbook, the New York Times, NPR, ABC News, and other fine media outlets. Christine lives in the Boston area with her husband Jonathan and daughters Laurel and Violet. She tweets about it all at @bostonmamas.
For more family travel, see all of my Things To Do With Kids posts.