As a mom of older elementary and middle school kids, one of my biggest concerns is protecting their eyes and ears from the crazy stuff out there on the Internet.
We're a digital family. My husband works in I.T. and I live my life online. I can look around our house on any given day and count at least half a dozen laptops, tablets and smartphones; and our kids know how to use them.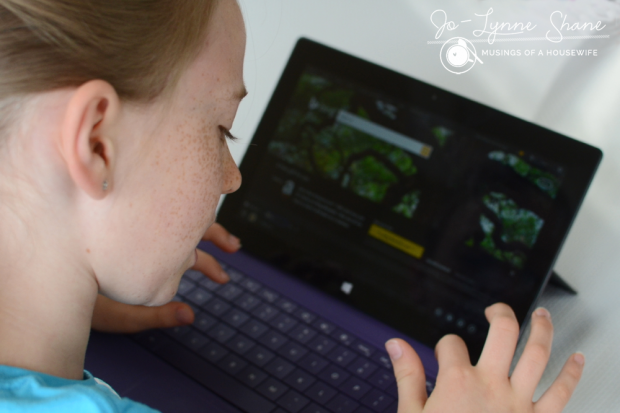 I don't for a minute expect to keep my kids away from the digital space, but I do want to protect their innocence as long as I can. We have filtering programs and protections in place here at our house, but I worry about what they have access to when they're away from home. That's why I was thrilled to learn about Bing in the Classroom through this sponsored initiative.
Bing in the Classroom provides ad-free, safe search for schools so kids can safely use technology to inspire and satisfy their curiosity.
Upon activating Bing in the Classroom, Bing searches from within the school network will have three key enhancements:
Removal of all advertisements from Bing search results
Automatic strict filtering to help block adult content
Disabling the use of student searches for targeted advertising
The service is offered completely free of charge and takes only a few minutes for an administrator to sign up. I don't know about you, but it would give me greater peace of mind to know that my kids are protected while on the computers at school with ad-free search. See if your school is covered and show support for #adfreesearch.
A few months back, I wrote a post about Bing Rewards. I hope you've been using them because another feature of Bing in the Classroom is that you can donate your credits to help get free Microsoft Surface tablets for your school. All you have to do is stay signed in and do your internet searching with Bing and watch your reward credits rack up!
It's hard to imagine that some children in this country do not have such easy access to technology, but I know that many don't. Being able to help provide tablets for the classroom is an easy way to pay it forward. Check out this video.
Sign up for Bing Rewards! to start earning reward credits today.
I'm required to disclose a sponsored partnership between our site and Bing. I have been compensated in exchange for this post in the form of payment, product or experiences.