I can't focus on anything right now. I have a half dozen posts sitting half-finished in my draft folder, but I can't seem to concentrate enough to complete any of them. My mind is all wrapped up in half marathon training and car hunting. So rather than struggle through a well-researched post on a useful topic, I decided to go old school and just write a random update on my life at the moment. Of course, I can't be TOO old school . . . gotta have an image with every blog post, dontchaknow.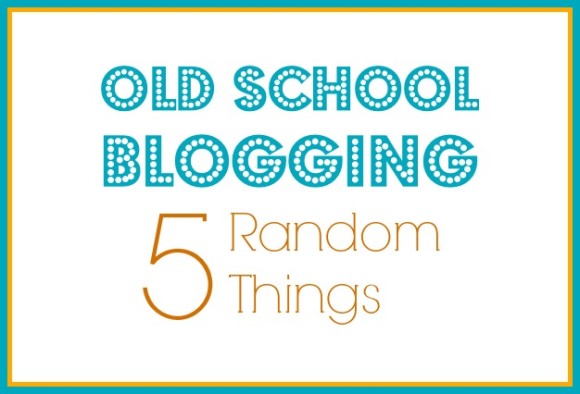 1. Yes, I said car hunting. My beloved Volvo XC-90 turned out to be a money trap, and we have decided to go back to our 2nd choice when we were buying that and get a Honda Pilot. We're huge fans of Hondas for their reliability; my husband's 2006 Accord is still going strong. And the Pilot has more room than our Volvo, which we need anyway. We're always piling 4 and 5 and 6 kids into my car, even though only 3 are our own. So I'm busy researching and negotiating and my OCD is in overdrive. No pun intended, haha!!
2. Beyond that, I'm spending all remaining energy babying my feet and legs, trying to make it through this half marathon on Sunday. I was really feeling dragged down and beaten up, but I'm finally beginning to see the benefits of the "taper" as I close in on the weekend of the race. Today I have more energy than I've had in a while, although my foot is still sore and tight. I think I'll make it through, but I'm going to need some major recovery when it's all over.
3. I had to back out on the Fashion Forward Conference yesterday, and I was so bummed to miss it. Everyone looked and sounded like they were having so much fun. And I'm about due for anther NYC fix. But I knew that a long day of travel, and a lot of standing on my sore foot would be a really bad idea this close to Race Day so I decided to do the smart thing and stay put. I think it was the wise choice. I'm really starting to feel like I have 13 miles in me! I didn't feel like that a few days ago.
4. Today I'm meeting with my friend Darla and we are getting started on our Back To School organizing project that I teased you with a few weeks ago. I CANNOT WAIT. I've actually been doing a great job keeping our house picked up and fairly organized lately. My husband and I went through and did some major purging over Labor Day weekend. So now I feel like I have a clean slate to work with. I desperately need a good "command center" and we are going to make over my laundry room. WAHOO!!!!
5. Oh and one more fun thing I'm looking forward to . . . last week I dusted off my violin and took it to a luthier to have it restored. I get to pick it up on Saturday, and for some reason I'm ridiculously excited. I have been helping my daughter with her violin lessons, and I started itching to play again. WHAT?! It's only been 23 years! I know, crazy, right? But it's amazing how it comes back. So I'm going to start practicing regularly and see what happens.
So that's pretty much it for me. What say you??
These random life updates used to be my most popular posts, and nowadays a post like this usually garners only a few comments. But I have no problem resorting to begging. Throw me a bone, and leave me a comment. Tell me . . .
What is going on in your life?
Are you sick of hearing about this half marathon?
Do you enjoy negotiating new cars, or do you dread it?
What would you like me to write more about? Less about?
Do you play an instrument? Did you ever?
What is your best organizing tip?
Wanna do a 5 Random Things post? Feel free to grab the button and leave a link to your post in the comments so I can visit.