Happy Mother's Day! If you're a mom, I hope you are getting some much deserved TIME OFF and enjoying your day surrounded by family and friends!
It's been a rather dicey spring, but it's a gorgeous day here in Philly. I got up early (my body clock does not let me sleep in, even when I'm allowed) and couldn't resist going for a little walk/run even though I'm supposed to be taking it easy. I turned my Christian music playlist up as loud as it would go and had a great time of worship and exercise on what was about the most perfectly beautiful morning I can possibly imagine. I decided that it isn't the running that I crave so badly, but rather the time alone with my thoughts and good music. If I can't keep running, I think walking is going to become part of my routine.
This morning we went to church, and later on we went out to eat with my inlaws. No cooking for me. YAY! We came home to coffee and cupcakes (gluten-free, of course) and I'm just now settling back for a lazy afternoon. I have a new book on my Kindle, but I wanted to see how our family pictures turned out first. I love this one of the kids with their grandparents.
I know that Mother's Day is not all sunshine and roses for everyone so if this is a hard day for you due to the loss of your own mother or infertility or any other reason that these types of days can be so very hard, please know that you are in my prayers.
Taking a Mother's Day picture is sort of a tradition in our family, as is sharing my Mothers Day Through the Years photos here on the blog. I'm missing a few, but I'll post what I've got.
This was Mother's Day circa 2000 — my first official Mother's Day, although I was expecting in 1999 and got a sweet card from my aunt that year.
Mother's Day 2002 — this is the day I discovered I was pregnant with Caroline. David clearly had other things on his mind and was trying to get away from me, but I was determined to get my Mother's Day photo.
Mother's Day 2003 — Mama said there'd be days like these . . .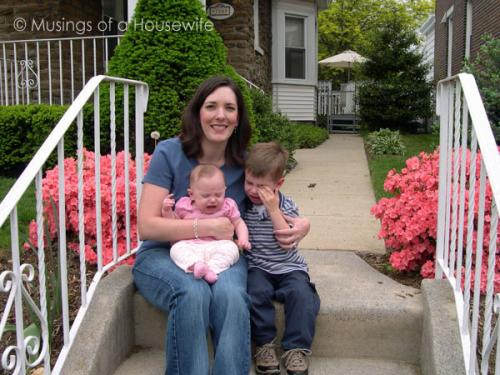 Mother's Day 2004 — I wish my daughters would still let me put bows in their hair.
Mother's Day 2007 — and then there were THREE!
Mother's Day 2008
Mother's day 2009 — hot and tired, but it still counts, right??
Mother's Day 2011
Mother's Day 2012
Mother's Day 2013
And finally… Mother's Day 2014!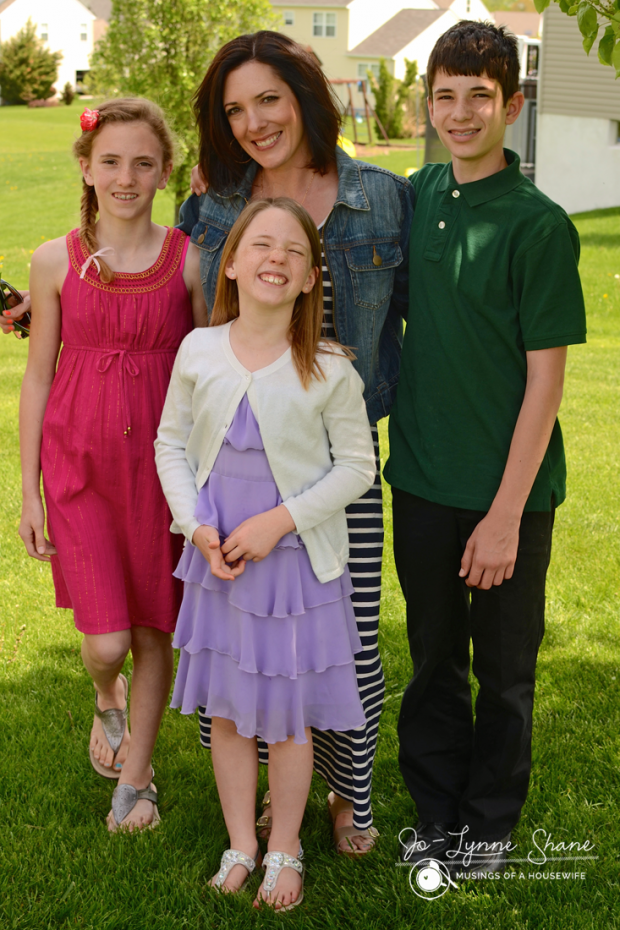 Happy Mother's Day!